I always tell my buyers that the first step they need to take before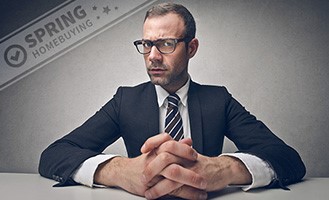 beginning their home hunt is meet with 2-3 lenders to get pre-qualified for a mortgage and have a better understanding of their financing options before taking the important step of buying a home. Why do I recommend meeting with 2-3 lenders and not just 1? The answer is simple – it is always better to shop around and get more than one opinion and rate. So with that said, let me give you some good questions to ask lenders.
What is the interest rate?

Your lender will offer you an interest rate based on the loan and your credit. The interest rate, along with the mortgage balance and loan term, will determine your real monthly payment. A loan with a lower balance or a lower interest rate will make for a smaller monthly payment.

What is the monthly mortgage payment?

As you develop a budget for your new home, make sure you can afford this monthly mortgage payment — and be sure to include insurance and taxes in your monthly payment calculations.

What is the minimum down payment required for this loan?

Different loan products have different down payment requirements. Most mortgages require a 20% down payment, but if you qualify for an FHA loan, for example, your down payment could be as low as 3.5%. In general, loans with lower down payments cost more.

Do you have other mortgage products with lower rates that I qualify for?

The best way to comparison-shop is to start with your current lender. They probably offer more than one type of loan, and these may have terms better suited to your financial situation.

If you are looking for a recommended lender or aren't sure how to go about this process, give me a call. You are not alone, and I would love to help you!